Agh, so this morning about 3 seconds ago I checked
teenvogue.com,
and they were spotlighting the cutest shoes ever, which inspired me to do a weekly thing about shoes. It's a MAJOR part of fashion, so why not do a segment on them?!
Delish Kicks
: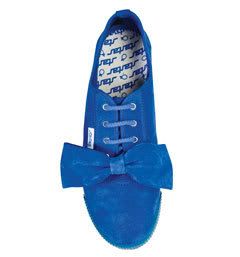 Startas Suede & Rubber Shoe: The blue is just wayyy too cute. :]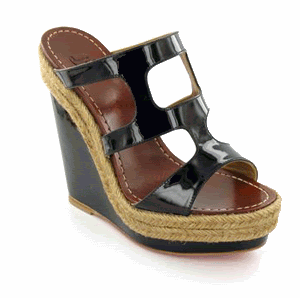 Christian Louboutin Bilbao- Cut Out Patent Wedge: Perfect winter to spring transition shoe.
Jimmy Choo Maui Animal Thong: Oh, lordy, these are wayy to hot. I've yet to purchase a pair of of thong sandals! But I'm not gonna start off with these. Haha. $175? Uhh, not for my first pair. XD