Friday, September 18.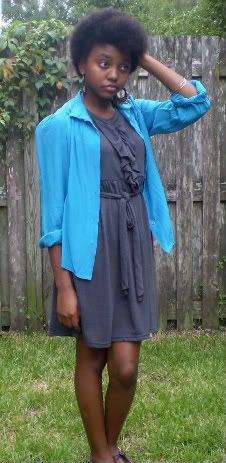 Dress- Rue21, Silk Top- Vintage, Sandals- Montego Bay
Monday, September 21.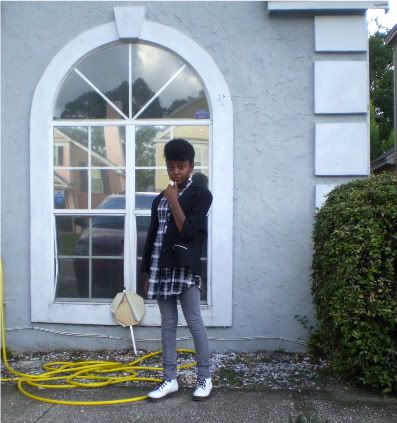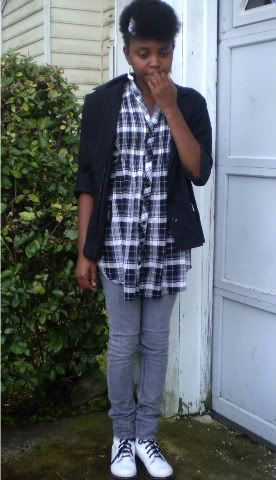 Blazer- Borrowed, Shirt/Dress- Rue21, Jeans- Forever21, Shoes- SODA
Tuesday, Septemeber 22.

Top- BodyCentral, Pants- WetSeal, Shoes-FIONI, Jewelry- Vintage chain
Wednesday, September 23.

Top- BodyCentral, Jeans- BodyCentral, Shoes- Predictions for Payless, Sweater- Borrowed, Bag- vintage
Thursday, September 24.

Top- BodyCentral, Skirt- Ann Taylor, Shoes- Issac Mizrahi for Target, Sweater- Borrowed, Cameo- Gift
Friday, Septemeber 25.
Top- MaxRave, Jeans- Body Central, Shoes- Nine-West/ Ross
Inspiration Wall for Last Week


I make a new one of these about every week. I just arrange some pictures I've cut out, torn out, and printed off on my bare wall to inspire me for the week. Sorry for the glare !
1. H&M ad. I lovee her red hair and the brocade sweater, and mint green sweater.
2. Chanel No. 5, reminds me to keep it simple and fabulous. Haha.
3. Christian Siriano for Payless ad, I reallyyy want those pumps.
4. Gucci ad. Always always always and inspiration to be edgy but still classic.
5. DKNY Be Delicious, this stuff smells amazing. It's on my "To Buy" list.
6. Random girl with camera, she's so nonchalant but perfect because of chill factor of the outfit and the simple camera and watch. Even the messyness of her hair is perfect.
7. Macy's ad. This was the inspiration for my outfit on Monday. Love the boots and the girlyness of the dress together.
8. Collage about Future. It inspires me to work towards my dreams everyday.
9. Spritual. It reminds me to cherish everyday.