Soo, Today I left school early, so I actually have time to engage Internet browsing.. Thank goodness tomorrow is Friday !!!
Wednesday
- "Marvelous Misadventures of Flapjack" T-shirt, black distressed jeans, teal blazer, vintage belt and necklace, oxford booties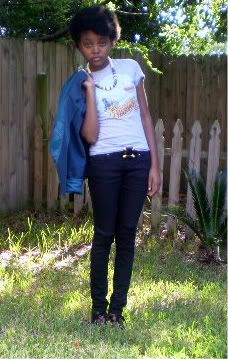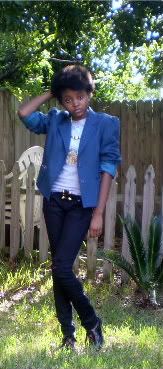 Top- Hot Topic, Jeans- Refuge for Charlotte Russe, Blazer, Belt, Necklace- Vintage, Shoes- Issac Mizrahi for Target
Thursday- Ruffled blouse, high-waisted khakis, saddle boots, random bracelets, waist-length blazer
I was messing around with photoshop and found this tone...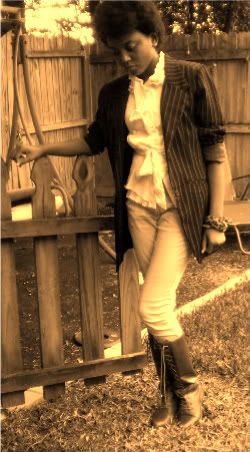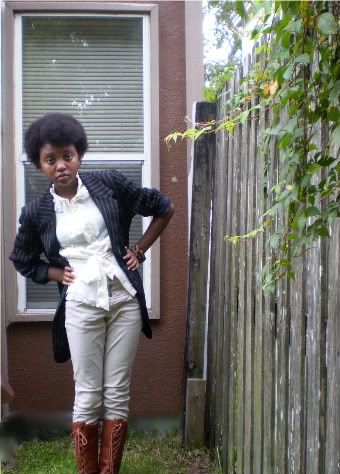 Top- Rue21, Khakis- Rue21, Jacket- Mom's, Boots-Mom bought them 16 years ago in Germany